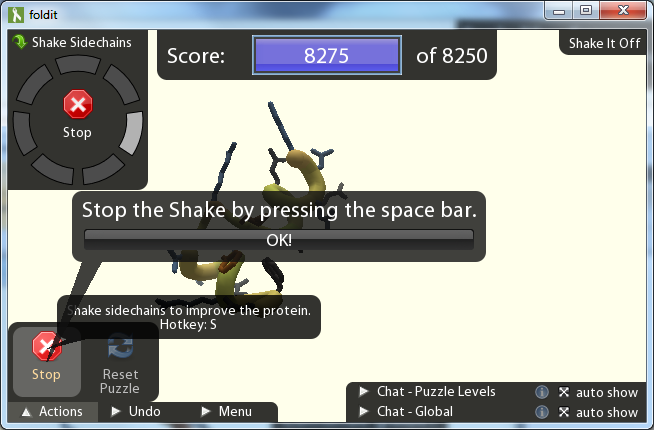 Shake sidechains (hotkey "s" on the keyboard) automatically seeks out better positions for all sidechains at once. Frozen sidechains will not move.
A local shake will shake all sidechains in a given area of the protein, and this will sometimes have different results, even locally, from the global shake sidechains tool.
Little is known about the algorithm that accomplishes sidechain shakes, and many players prefer to position at least some of the sidechains themselves, either to search for higher scores or else to cause clashes deliberately. Clearing these clashes using wiggle or nudge can then result in new backbone conformations.
Ad blocker interference detected!
Wikia is a free-to-use site that makes money from advertising. We have a modified experience for viewers using ad blockers

Wikia is not accessible if you've made further modifications. Remove the custom ad blocker rule(s) and the page will load as expected.