Performs an alignment to guide..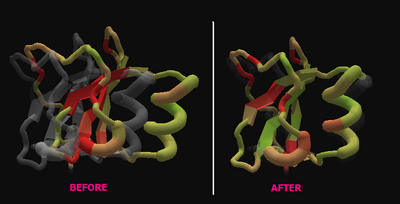 To align the guide on a section of the protein, put the part you want to align on a structure like : a segment loop, a segment sheet and a segment loop,
on old interface, right click on the sheet and align but dont work well
on selection interface, select the section (double click on the sheet), align.
Ad blocker interference detected!
Wikia is a free-to-use site that makes money from advertising. We have a modified experience for viewers using ad blockers

Wikia is not accessible if you've made further modifications. Remove the custom ad blocker rule(s) and the page will load as expected.